So inconspicuous, yet so crucial to performance.
Ceramic bearings for all types of roads.
CyclingCeramic bearings use Grade 3 ceramic balls that provide the lowest friction in the industry. They significantly reduce pedaling resistance, allowing for a smoother and more efficient ride. By decreasing the watts expended by the cyclist during pedaling, it offers energy savings leading up to their final effort, enabling them to make a difference compared to their competitors.
Our high-quality ceramic balls are polished for over 70 days to achieve the smoothest surface possible, resulting in virtually frictionless operation.
Furthermore, our ceramic balls are 58% lighter, 121% stronger, and 68% harder than conventional steel balls. They are also corrosion-resistant.
We use black Silicon Nitride (Si3N4) balls. Zirconium balls (ZrO2 – White) are purely porcelain balls and do not represent any guarantee of quality, performance, or strength.
Stringent quality control to make a difference.
Strict control of ceramic balls depends on several factors, such as the quality of the raw materials used to manufacture them, the production processes employed, and the quality control standards.
Ceramic balls are used in numerous industrial applications due to their unique properties, such as heat resistance, hardness, dimensional stability, etc. Therefore, ensuring their quality is crucial to guarantee optimal performance in these applications.
To ensure strict control of ceramic balls, it is recommended to utilize advanced quality control equipment, such as measuring instruments, testing machines, and analysis systems, to verify the required specifications and tolerances. It is also important to have efficient production processes and rigorous quality control protocols in place to minimize errors and defects.
Additionally, working with reliable and reputable suppliers is recommended to ensure the quality of the ceramic balls used. Referring to industry standards, such as the ISO standard for ceramic balls, can also be beneficial.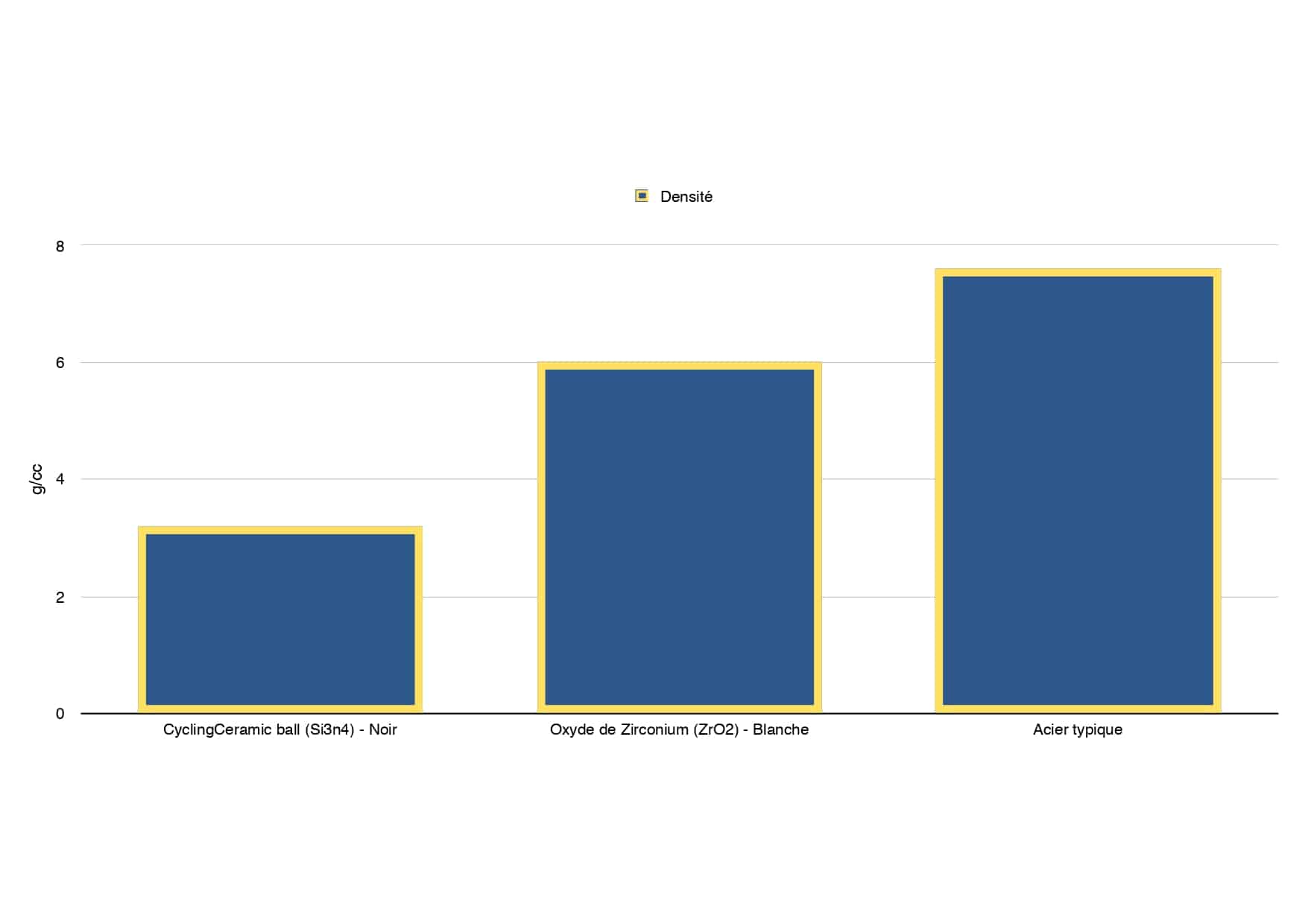 Density corresponds to the mass per unit volume of a material. For the same ball size, steel balls will be heavier than CyclingCeramic balls.