Excellence in the World of Cycling
At CyclingCeramic, our passion for cycling translates into an unrelenting quest for excellence. As pioneers in high-precision ceramic bearings, advanced lubricants, and quality cycling accessories, we are committed to providing cyclists worldwide with the best two-wheeled experience.
Today, we are proud to introduce our CERA range, a significant evolution of our offerings. With a new design, more compact sizes, three exciting new products, and adjusted pricing, the CERA range is designed for every cyclist to enjoy.
At CyclingCeramic, innovation and quality drive us. Every product we create is the result of in-depth research and rigorous testing to deliver unparalleled performance. We are determined to push the boundaries of performance and durability while supporting the cycling community we hold dear.
Join us in our pursuit of excellence, discover the CERA range, and experience cycling at its best with CyclingCeramic. Every pedal stroke counts, and with CyclingCeramic, you can confidently ride to new heights. Live your passion with CyclingCeramic, where passion meets performance.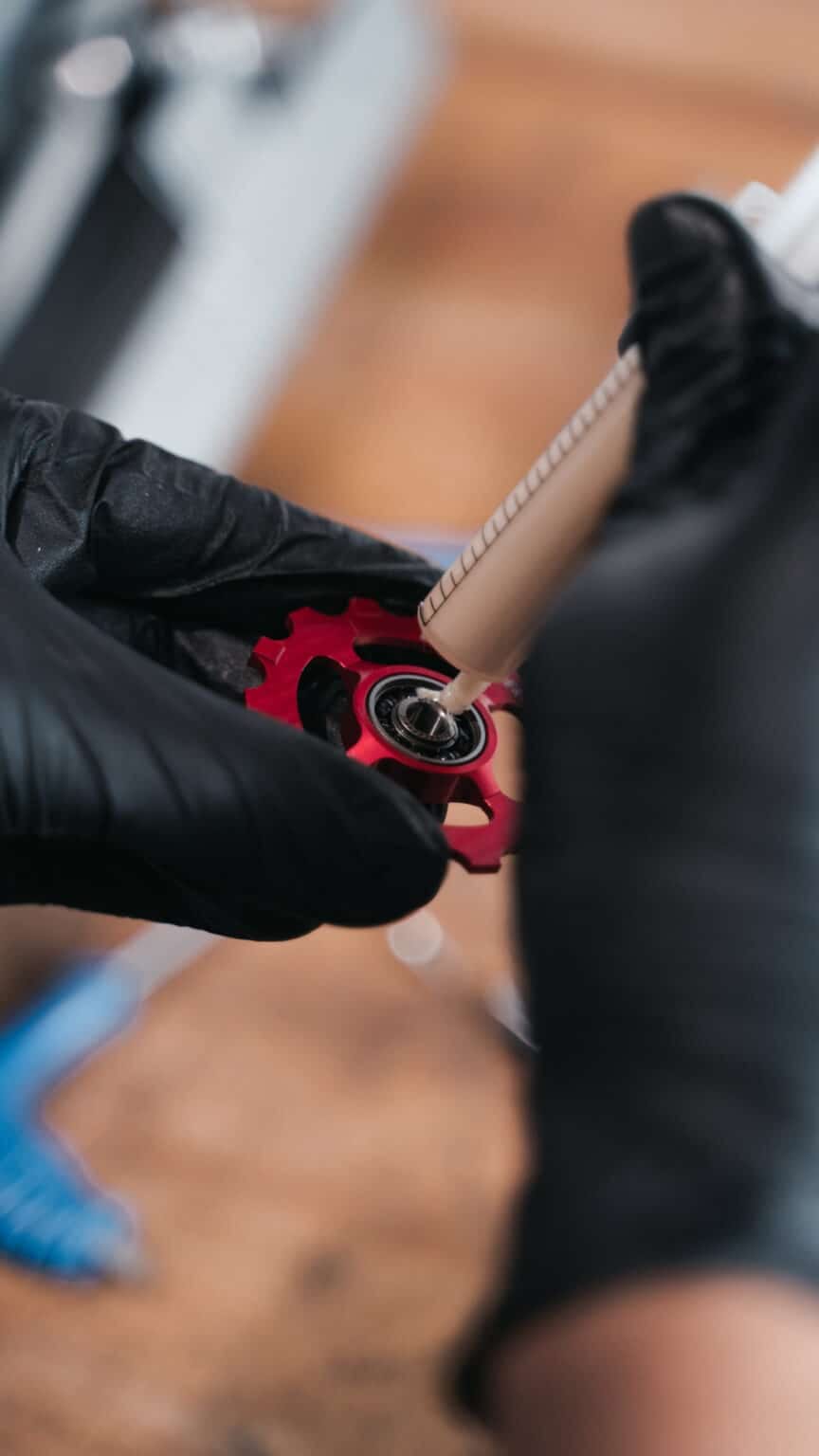 CERA for bearings
Bearings are at the core of CyclingCeramic's offerings. Our advanced lubricants and safe cleaning products demonstrate your commitment to bike maintenance by extending its lifespan and enhancing its efficiency. To ensure optimal longevity and high-level performance, our CERA for Bearings products provide the ideal solutions for cleaning and lubrication.
Your Ally for Maximum Performance
Our high-quality bearings are the heart of your bike, and to ensure their maximum efficiency, regular maintenance is essential. Our specially designed bearing degreaser is the perfect tool to keep your components in perfect working condition.
Remove Dirt and Residue in the Blink of an Eye
Our powerful degreaser works quickly to dissolve dirt, grease, and unwanted residues that can accumulate in your bearings. It provides a deep cleaning, ensuring smooth rotation and optimal performance.
Easy to Use, Gentle on Your Bearings
Using our degreaser is simple and hassle-free. Its precise application ensures that you reach every nook and cranny of your bearings. Plus, our gentle formula preserves the lifespan of your precious bearings.
Made in France with Care and Expertise
At CyclingCeramic, we go to great lengths to create exceptional products. Our bearing degreaser is made in France with meticulous attention to detail and a commitment to quality. You can trust our degreaser to take care of your bearings with passion and expertise.
Ensure Peak Performance
Choose our bearing degreaser to keep your bearings in perfect working condition. Stay ahead of the competition by ensuring that every rotation of your bike is optimal. With CyclingCeramic, you can always rely on peak performance.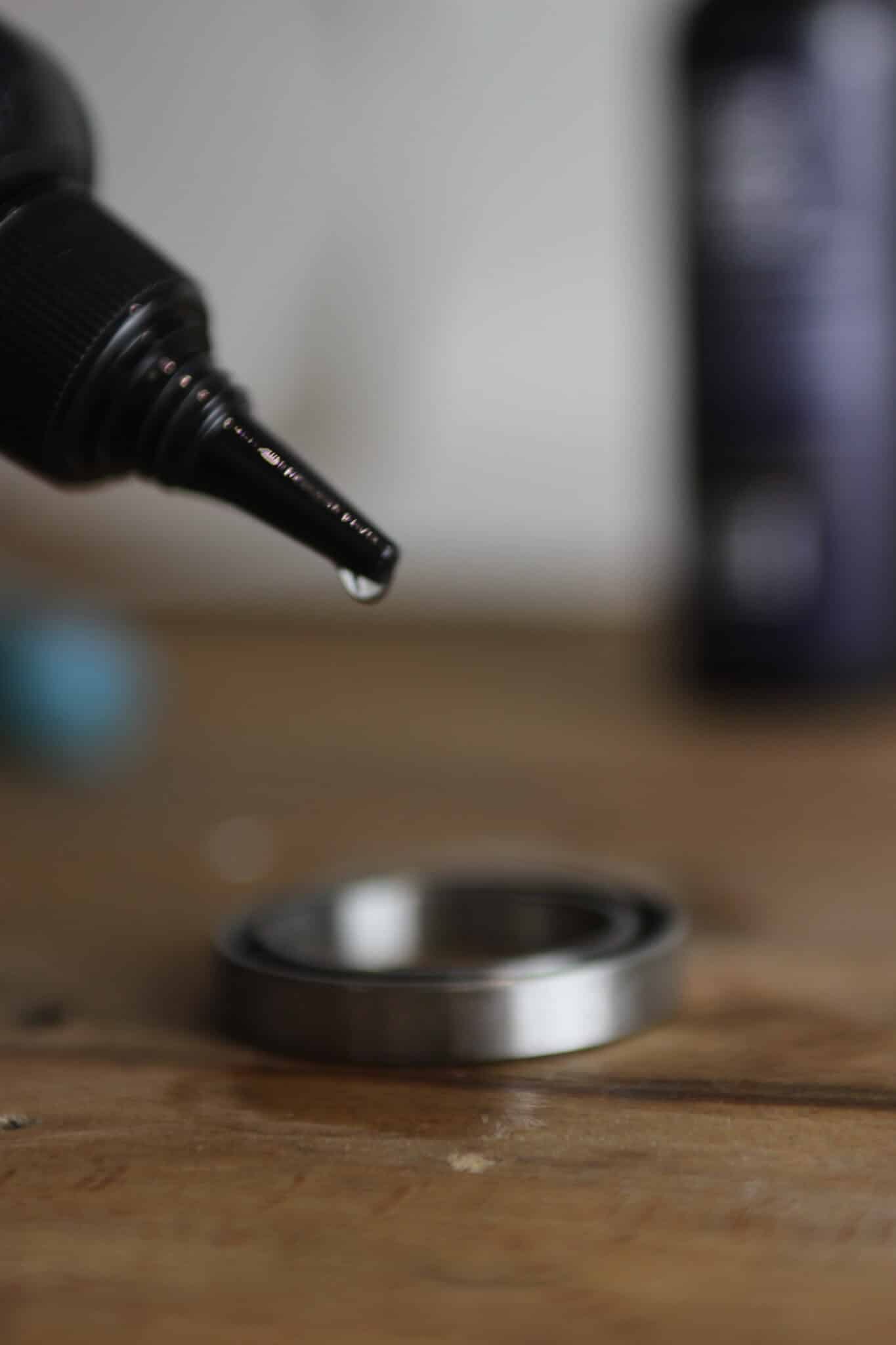 Votre Allié pour des Performances Maximales
Nos roulements de qualité supérieure sont le cœur de votre vélo, et pour garantir leur efficacité maximale, un entretien régulier est essentiel. Notre dégraissant spécialement conçu pour les roulements est l'outil parfait pour garder vos composants en parfait état de fonctionnement.
Éliminez la Saleté et les Résidus en un Clin d'Œil
Notre dégraissant puissant agit rapidement pour dissoudre la saleté, la graisse et les résidus indésirables qui peuvent s'accumuler dans vos roulements. Il offre un nettoyage en profondeur, assurant ainsi une rotation fluide et une performance optimale.
Facile à Utiliser, Respectueux de vos Roulements
L'utilisation de notre dégraissant est simple et sans tracas. Son application précise garantit que vous atteignez chaque recoin de vos roulements. De plus, notre formule respectueuse préserve la durée de vie de vos précieux roulements.
Fabriqué en France avec Soin et Expertise
Chez CyclingCeramic, nous mettons tout en œuvre pour créer des produits exceptionnels. Notre dégraissant pour roulements est fabriqué en France avec une attention méticuleuse aux détails et un engagement envers la qualité. Vous pouvez avoir confiance en notre dégraissant pour prendre soin de vos roulements avec passion et expertise.
Assurez-vous des Performances de Pointe
Choisissez notre dégraissant pour roulements pour maintenir vos roulements en parfait état de fonctionnement. Gardez une longueur d'avance sur la concurrence en vous assurant que chaque rotation de votre vélo est optimale. Avec CyclingCeramic, vous pouvez toujours compter sur une performance de pointe.
At CyclingCeramic, we understand that precision and performance are essential for every cyclist. That's why we offer a range of high-quality greases designed to keep your bike running smoothly. Our greases are meticulously formulated to provide superior lubrication, reduce friction, and enhance the overall efficiency of your bike's components.
We offer three specialized greases to cater to your specific cycling needs:
Long-Duration Grease: Designed for extended use, this grease ensures long-lasting lubrication, making it perfect for endurance cyclists who want to keep their bike components in peak condition for extended periods.

All-Round Grease: Our versatile all-round grease is suitable for various cycling applications. It's an excellent choice for general maintenance, providing reliable lubrication for various components on your bike.

Triathlon and TT Grease: Specifically crafted for triathletes and time trial enthusiasts, this grease is engineered to reduce friction and enhance performance during races, helping you achieve your best results.
Crafted with care and precision, our greases are manufactured to the highest standards, ensuring their reliability and longevity. Experience the difference our greases can make in the smoothness of your rides. Trust CyclingCeramic for top-notch lubrication solutions that will help you achieve peak performance and extend the life of your bike components.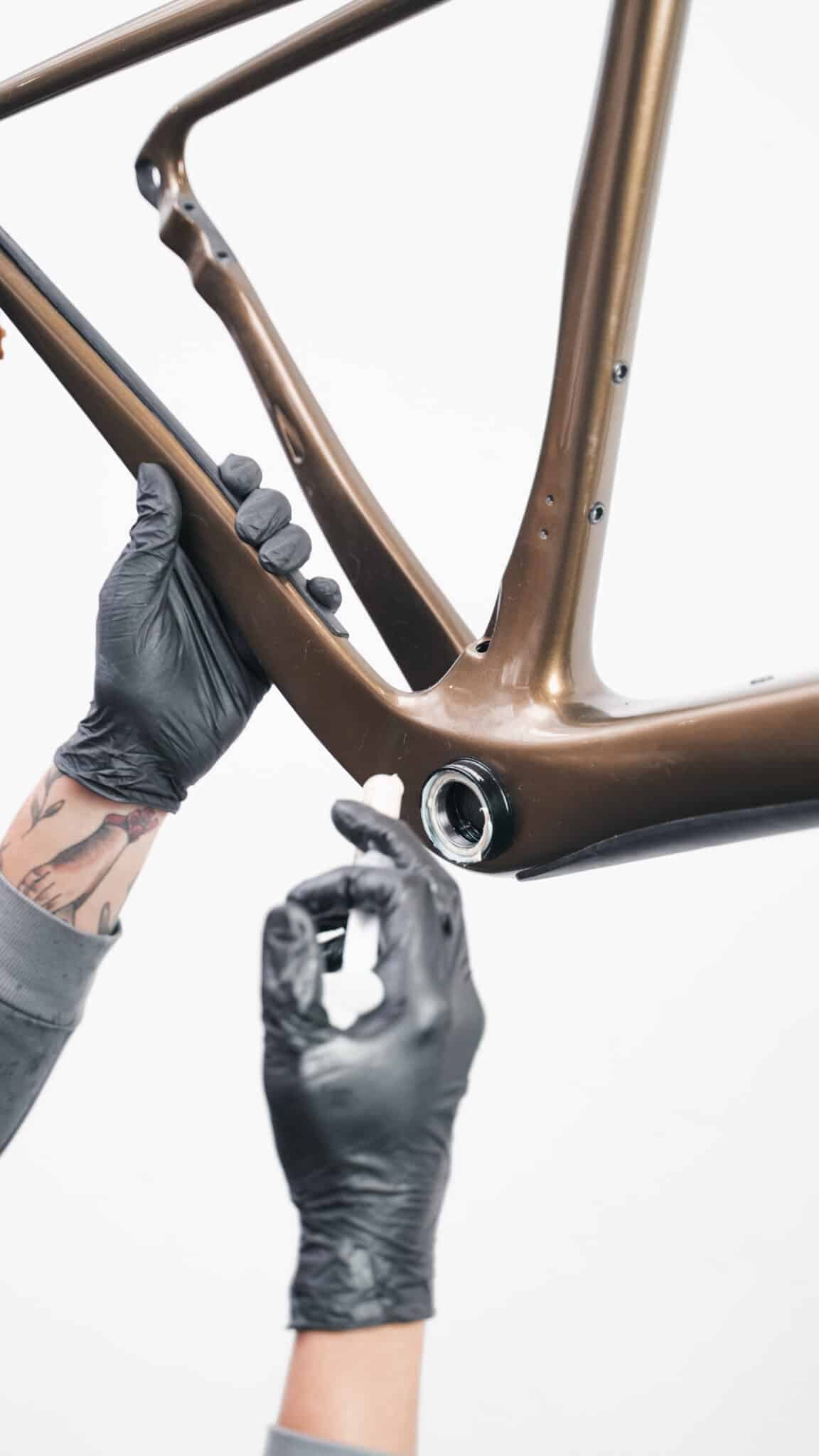 Our bottom bracket assembly paste is the ultimate tool for performance-oriented cyclists. Designed for easy and effective application, this assembly paste is specially formulated to ensure a smooth installation of your bottom bracket, reducing friction and ensuring optimal power transfer.
Manufactured in France according to the highest standards, our assembly paste is synonymous with quality and reliability. It offers excellent adhesion to keep your bottom bracket securely in place, eliminating concerns of slippage or loosening during your rides.
When every detail matters, trust our bottom bracket assembly paste to ensure exceptional performance with every pedal stroke. Get ready for a smooth cycling experience with CyclingCeramic.