When the pursuit and search for perfection are the main source of motivation for a bike builder; this translates into exceptional quality work and the obtaining of a product of excellence, a true work of art on two wheels.


This is the leitmotif of this talented Austrian bicycle manufacturer who, beyond wanting to think outside the box, of the usual marketing standards and produce a piece intended for the greatest number and distribute it in abundance so that many athletes have the same gear; wants to be resolutely, on the contrary; focused on the athlete himself and making each bike unique and adapted to its recipient.
It is indeed the identity and the essence of the Rocket titanium Bikes® brand which pushed to its climax makes the individualization of "tailor-made" and efficiency the key word and the sine qua non condition to the manufacture of its bicycles. Efficiency attributing certain effectiveness and economy; a logic of optimal performance through the choice of products and precious materials used.

In his own words; "It was time to move on." Moving on from a necessary era where there are too many logos and stickers, making bikes impersonal, too stereotyped, ready to use and not corresponding to the specificities and needs of the athlete due to his characteristics.

From now on ; synonymous with individual bicycles, tailor-made and handmade with the most noble and precious of materials, titanium; this bicycle dealer wants to sell and produce a piece that guarantees performance.
What can we say when CyclingCeramic®, recognized in high-level cycling by equipping many professional cycling teams, focused on the same prerogatives of quality and finesse, making his work a priority in the search for performance via the innovation and modernity of these blends; meets and joins the expertise and the will of the first protagonist.

Specialist; world's leading supplier and manufacturer of ceramic bearings; the metropolitan structure wants to make full use of the material to minimize friction and other friction limiting pure performance. Thereby ; bottom brackets, derailleur cages, rollers, chains, ceramic wheel bearings are designed, produced and offered with this obsessive idea of ​​being the fastest in the race without extra effort.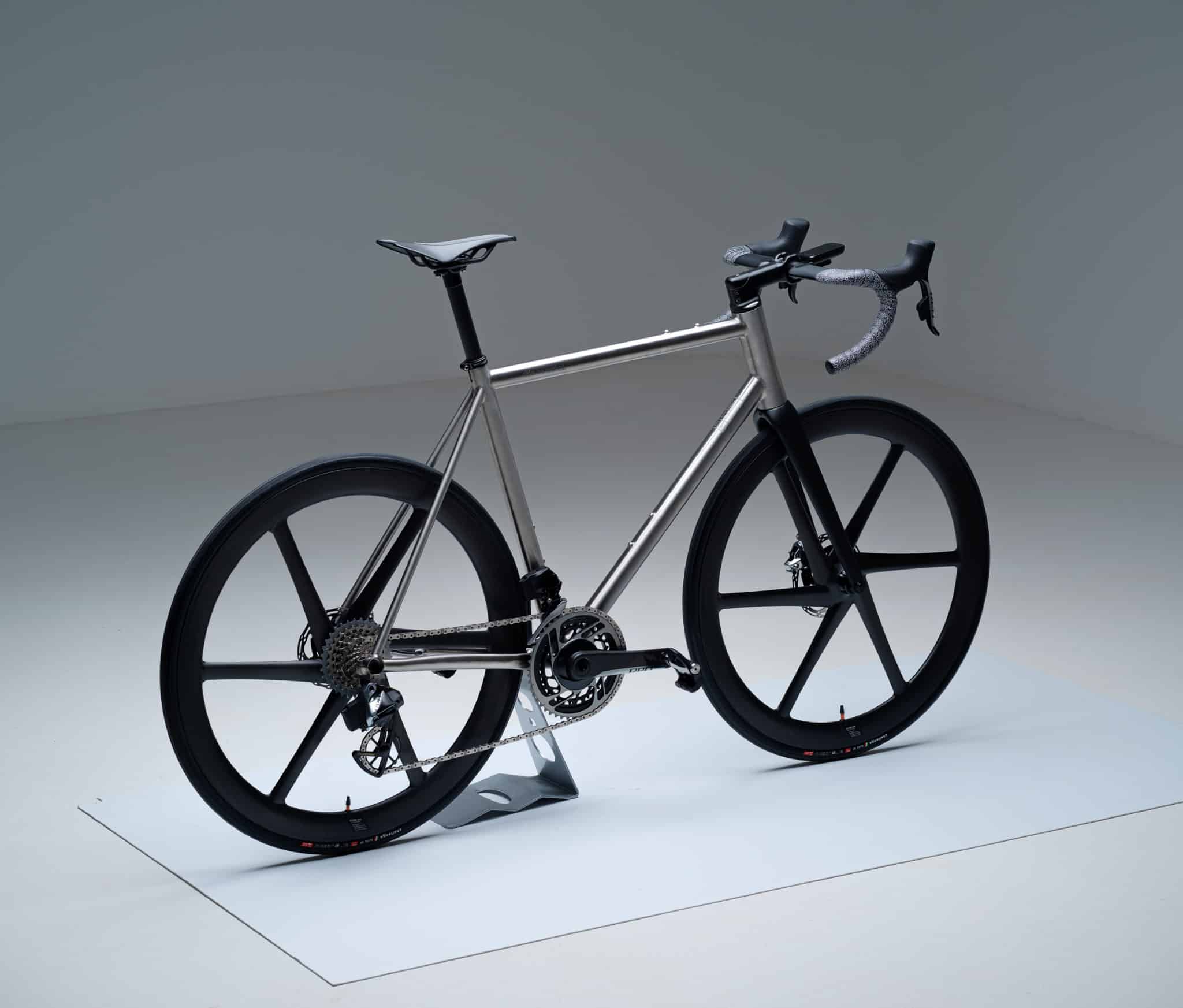 Having the same internal logics by shaping their parts by hand and locally in France and Austria with precise machining methods and noble materials such as carbon, aluminum and titanium; the two companies oriented by the same vision and the same values; mutually seek the same excellence.


Henry Ford claimed that "coming together is a beginning, keeping together is progress, working together is success"; so let's not doubt their work together when they offer us an exceptional bike.